Meet Dr. John Cozzarelli
John Cozzarelli, DPM (D.A.B.P.S.) (F.A.C.F.A.S.) (F.A.E.N.S.)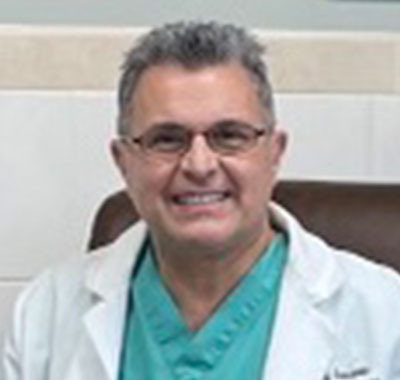 John Cozzarelli, DPM
Dr. John Cozzarelli received his undergraduate education at Long Island University and Arnold Marie Schwartz College of Pharmacy in Brooklyn, NY. There he received his Bachelors of Science in Pharmacy. He attended medical school at the New York College of Podiatric Medicine. After graduating in 1987, he completed his residency training at the New York College of Podiatric Medicine and Affiliated Hospitals and Institutions in New York City.
Dr. Cozzarelli has been in practice since 1987, and he became Board Certified in Podiatric Surgery in 1991, by the American Board of Podiatric Surgery. He became recertified in foot surgery in 2000. He has a hospital affiliation with Clara Maass Medical Center and specializes in diabetic foot care, pediatric foot care, running injuries, podiatric skin conditions and more!
To see more of Dr. Cozzarelli's advanced training, click here.
Please click here to read about Dr. Cozzarelli as featured in Jersey Choice Top Doctors Magazine.